Unified Solution of Backup, Recovery and Archiving
Architecture
Integrating the modules of the world-class backup software Commvault, the product offers perfect backup and archiving functions. It allows users to store the backup file in the disk of the all-in-one machine or, optionally in tapes and cloud modules.

Advantages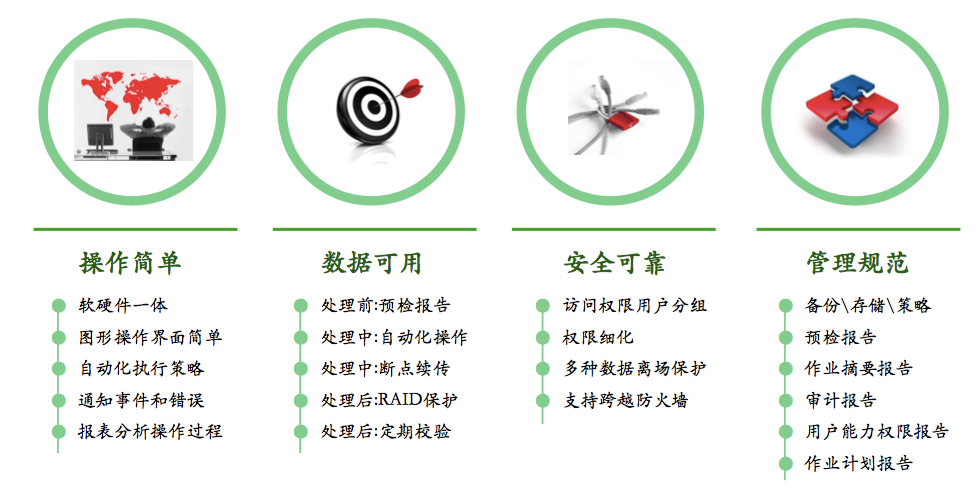 Various scenarios
Supports traditional department-level data backup, multi-branch backup and backup of other levels, and supports storing backup files to clouds, parallel duplicate removal for massive files, long-term archiving and other new-type scenarios.

Product models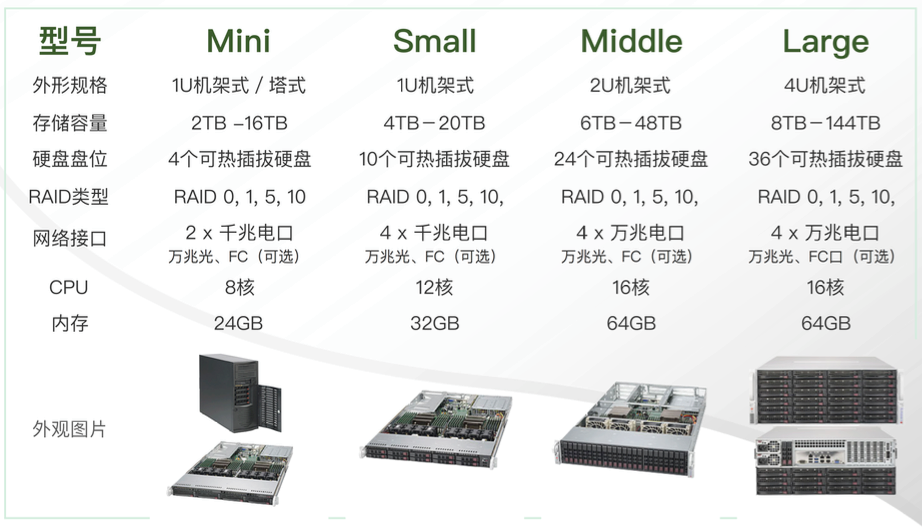 Various backup types
Supports a broad range of files, applications, databases, virtual machines and cloud storage