Cloud Migration Consultation and Hosting Service
enable enterprises to use clouds fast and safely and lead the way in fierce competition
Cloud computing keeps advancing the IT transformation, increases efficiency, and supports organizing the delivery of services that can realize maximal business value.
Senior management is faced with the question of how maximize the advantages of clouds rather than whether to use clouds. IT directors define various kinds of cloud strategies in order to utilize the flexibility, expandability and low cost of private clouds, public clouds and hybrid clouds while still relying on the security, efficiency and control of the current enterprise data center.
To formulate such cloud strategies, you have to consider basic assumptions concerning how to manage, provide and use IT. Please ask yourself the following questions: What is the role of service providers in our hybrid cloud strategies? What is the cloud delivery mode most suitable for the workload of our key applications? What should we do to optimize the service system in the cloud, lower the cost and make it still capable of handling the service workload?
To these ends, enterprises need to formulate a plan so that they can readjust key applications according to the cost, risk and efficiency expected by interested parties.
Value of the solution-specification
1. Our experienced professional teams help users build a more flexible system based on rich services of mainstream public cloud platforms.
2. The solution monitors server resource usage, performance, URL and other indicators 365 days a year. It recovers services preferentially when any problems are detected.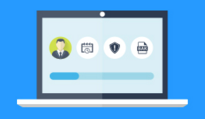 3. The solution performs optimization by modifying the system and parameters of middleware in order to solve problems such as slow loading of websites and persistent high CPU utilization.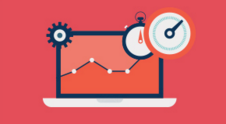 4. Bugs are like a bomb that can paralyze the whole system and services any time. Our regular health checks can help to nip troubles in the bud.